Who we are JZM PORSCHE
Your one stop shop for everything Porsche
JZM Porsche Sales, Servicing, Storage and Parts
Our Technical Team
Our technical team is run by Tom Favell who has previous main dealer experience at McLaren and Porsche Silverstone.  Tom oversees the Workshop and Parts department ensuring that JZM Porsche remains the UK's leading independent Porsche specialist and GT3 specialist.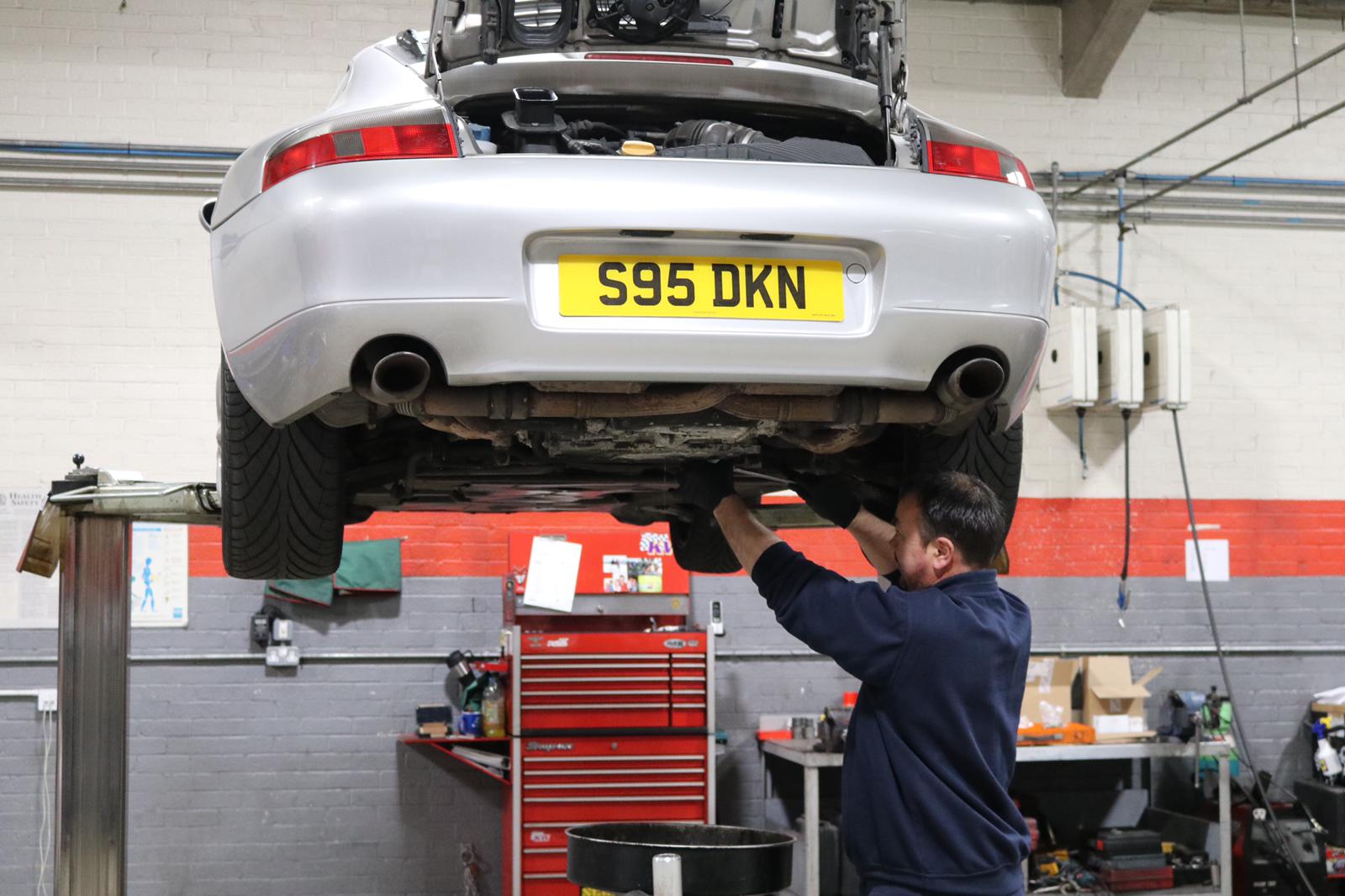 Michele our Service and Office Manager who has become renowned for her excellent customer service skills is always on hand to ensure you get the very best out of your JZM journey.
Our team of highly trained and experienced Porsche technicians use the latest PIWIS 3 (Porsche Integrated Workshop Information System) diagnostics testers to give new owners total peace of mind. We are also the only UK Porsche independent to have PXN (Porsche eXternal Network) this gives us the ability to perform all necessary reprogramming and key code adaption functions.
All our Technicians have their preferred models and specialist knowledge in that field. They strive to improve every day, to improve customer service and to improve their technical abilities by attending training at PCGB.
Within the technical team we have Sai and Matt who look after all our parts and accessories.  Sai continues to grow the parts side of business and is responsible for our extensive stock list.  Here at JZM we continue to forge close relationships with suppliers such as Akrapovic, Fuchs, OZ Wheels, Surface Transforms, Mobil 1, Mathey to name just a few.
Our Sales Team
Our State of the Art 50 Car showroom is a super car enthusiasts dream and our newly built 100 Car Storage Facility is nestled between the showroom and workshop. Russ and Adam are the sales duo who have built an unrivalled reputation in Porsche Car Sales.  Russ's has over 25 years of Car Sales experience and his excellent reputation proceeds him.  Adam who joined us in 2015 is known to our customers for his passion for anything with an engine, excellent knowledge and customer service and making sure JZM is always at the forefront of everyone's mind as he manages our social media.
Michelle our Sales Administrator and Receptionist is always there to welcome customers, sales, service and storage alike.
Our Storage Team
Our newly built storage facility opened in 2019 with space for 100 cars.  The cars are checked daily, with VHC's carried out on each car when they arrive.  Each car has its own marked parking bay, car cover and trickle charge.
We are lucky enough to have the best detailer in town, Sergey who ensures every car leaves storage in pristine, sparkling condition.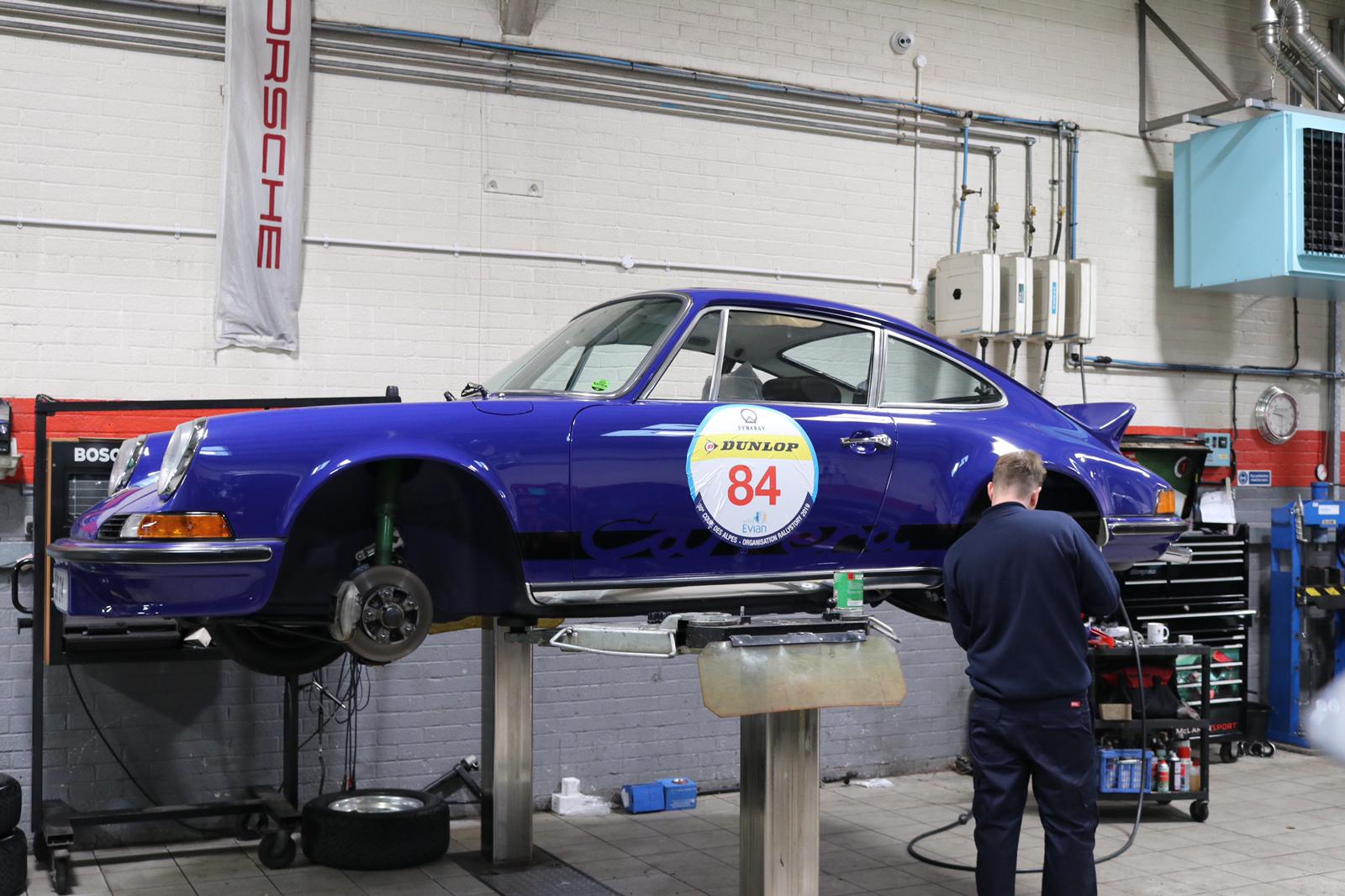 There are a few more of us that make up the JZM who work behind the scenes to maintain the level of success that JZM Porsche enjoys.
For any further information about our team or career opportunities please contact
Alexandra@jzmporsche.com
JZM is proud to support the following charity:
JZM are delighted to be supporters of Spinal Track Charity.
Spinal Track is a charity offering unique driving experiences for those who require adaptions to drive FOR FREE.
Our aim is simple: to replace the preconceptions surrounding disability with an attitude of "ANYTHING IS POSSIBLE".
Spinal Track was founded in 2016 by Nathalie McGloin and Andrew Bayliss. In 2015, Nathalie became the first female with a spinal cord injury to be granted a race licence in the UK.
Spinal Track runs a track experience at Silverstone on the full Grand Prix track and a rally experience at the Bill Gwynne Rally School at Turweston Aerodrome. Our cars run push pull controls and have left foot accelerators to ensure as many beneficiaries can drive the cars as possible.
Spinal Track relies on the kind donations of individuals and companies to keep being able to provide these incredible experiences for free. You can donate via our website.
www.spinaltrack.org
Twitter: @Spinal_track
Instagram: @spinaltrack
Facebook: www.facebook.com/spinaltrack